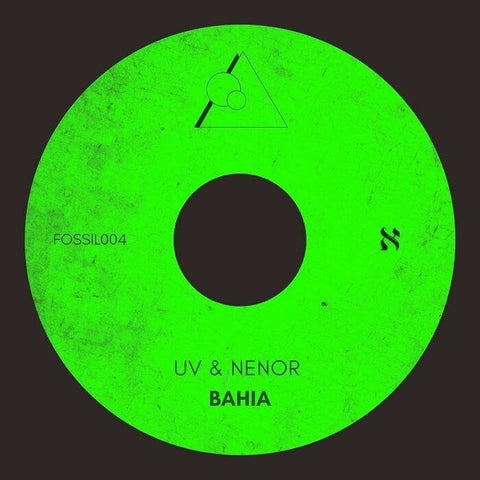 RELEASE
Uv & Nenor - Bahia
LABEL:
Fossils
PRE-ORDER ITEM
Expected in stock between 9th - 23rd February
PLEASE ORDER PRE-ORDER ITEMS SEPARATELY FROM IN STOCK ITEMS IF YOU WOULD LIKE TO AVOID DELAYS TO YOUR ORDER/S
The fledgling Fossils label comes through with its fourth EP, this time in the form of a steamy 45rpm from UV & Nenor, the latter of which was behind the label's last release. That EP was full of edits and reworks and this one is another potent disco fusion with plenty of Aston American influences. And that should be no surprise given the title of the A-side is 'Bahia' after the northeastern Brazilian state. It's a lively rhythm with bird calls and whistles, vocal chanting and heavily percussive and loose-limbed rhythms. 'Goombay' is similar but with smeared and searching synth leads and plenty of tropical heat packed into the mix.
Add to cart