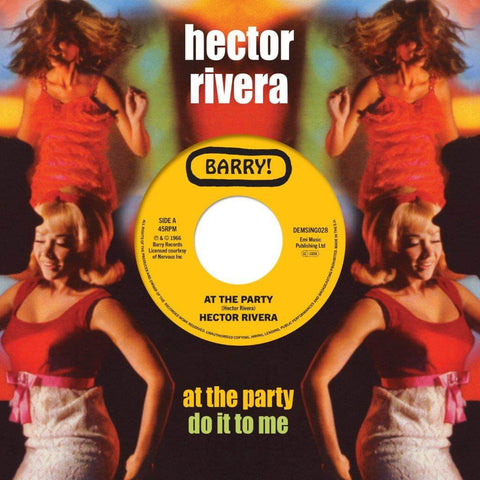 RELEASE
Hector Rivera - At The Party / Do It To Me
LABEL:
Demon Singles Club
PRE-ORDER ITEM
Expected in stock between 7th - 21st July
PLEASE ORDER PRE-ORDER ITEMS SEPARATELY FROM IN STOCK ITEMS IF YOU WOULD LIKE TO AVOID DELAYS TO YOUR ORDER/S
Probably the finest work of Hector Rivera - Latin soul at it's best. A non-stop boogaloo party that never lets up with plenty of cha-cha and funky grooves. • Two tracks taken from Hector Rivera's debut album "At The Party with Hector Rivera" originally released in 1966 on Barry Records. • Remastered by Phil Kinrade and presented in a 7" Discobag sleeve. • Part of the Demon Records Singles Club.
Add to cart