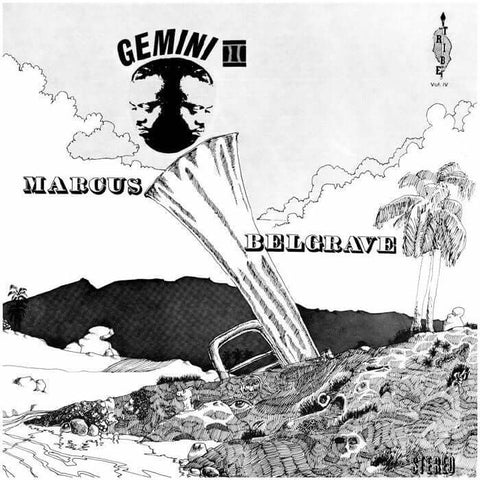 RELEASE
Marcus Belgrave - Gemini II
LABEL:
P-Vine Japan
PRE-ORDER ITEM
Expected in stock between 20th October - 3rd November
PLEASE ORDER PRE-ORDER ITEMS SEPARATELY FROM IN STOCK ITEMS IF YOU WOULD LIKE TO AVOID DELAYS TO YOUR ORDER/S
Marcus Belgrave's Gemini II album has never been reissued before with the original artwork, but here it comes with a Japanese Obi-strip and featuring prominent musicians and legends like Wendell Harrison, Phil Ranelin, Roy Brooks and Harold McKinney. This is a diverse record with plenty of spirituality and a loud and proud sense of blackness. The standout tune 'Space Odyssey' is the best known, not least because it was later covered by pioneering Detroit techno talent Carl Craig. Next to that tense cosmic workout are two parts of 'Gun Finger' which are both horn led and upbeat grooves, the seductive sounds of the title tune and free-bop jam 'Marcia's Opal'. 'Odoms Cave' is a tender and introverted closer.
Add to cart