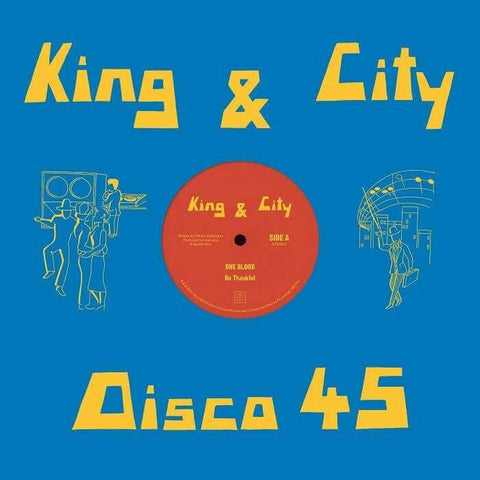 RELEASE
One Blood - Be Thankful (Lexx Mix)
LABEL:
Emotional Rescue
Media Condition: Very Good +
Sleeve Condition: Very Good +
The King & City label is the subject of three 12" reissues, starting with One Blood's classic Lovers Rock take of William DeVaughn's soul anthem, Be Thankful.

Taking the influence of reggae from the Caribbean diaspora within the cultural melting pot of 70s London, the birth of Lovers Rock, often-dubbed 'romantic reggae', is a uniquely black British sound, developed against a backdrop of riots, racial tension and sound systems. A style suited to the London scene, it represents an apolitical counterpoint to the then dominant conscious Rastafarian sound and continued the soulful and commonly love-themed rocksteady style.
Be Thankful pays homage to DeVaughn's original, with smooth vocals gliding atop tight drum and bass, vocal jumping up dub pom acapella to summer perfection. The tapes here passed to cohort Lexx, crafting a wonderful discodub that is all groove, expertly cutting back and forth...diamonds in the back, sunroof top.
Add to cart