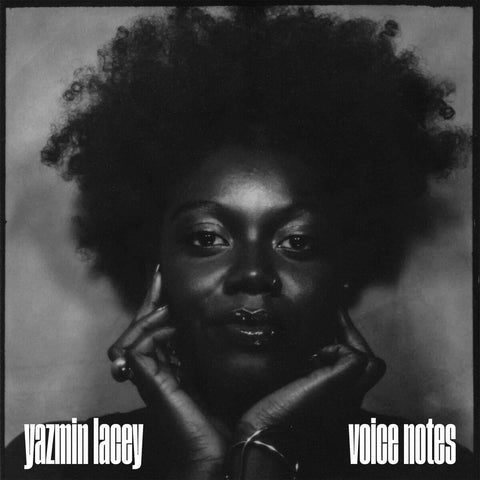 RELEASE
Yazmin Lacey - Voice Notes
LABEL:
Own Your Own Records
Born and raised in Manor Park, East London, she relocated to Nottingham whilst working for a children's charity and initially only considered making music as a way of having fun with friends. However, a chance encounter lead to her earning a place on Future Bubblers - Gilles Peterson's development programme devoted to discovering and nurturing fresh UK talent - and enthused by the experience, Lacey recorded some songs in her living room, then in 2017 self-released her debut EP, 'Black Moon'. The more polished 'When The Sun Dips 90 Degrees' EP followed in 2018, and then 'Morning Matters' EP in 2020 – the EP's title track has clocked up over 14 million plays on Spotify and also saw Yazmin make her COLORS debut performing 'On Your Own'.
Featured in The Guardian's 2023 arts album preview. Features and coverage on The Guardian, NME, Dummy, Echoes Magazine, Albumism, Notion, Clash, Spindle, Our Culture, Press Play OK, Noctis, Sterefox. Playlisted at BBC 6 Music, Amazing Radio, NME Radio and Jazz FM. Phoner on BBC Radio London, sessions on Jazz FM and BBC Radio 4, interview on BBC 6 Music, plus plays on BBC Radio 1, BBC Radio 2 and more.
Add to cart