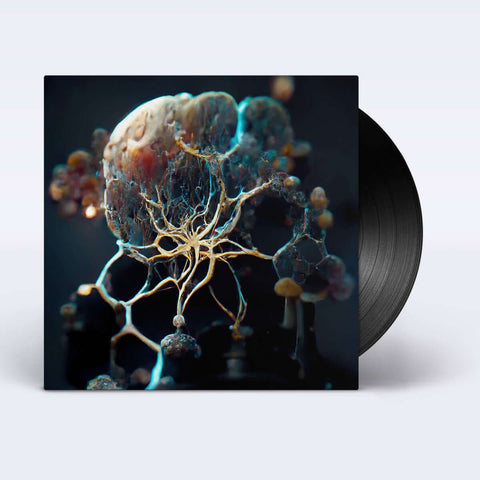 RELEASE
I. Jordan & Sherelle - M1, M3 / GETOUTOFMYHEAD
LABEL:
Fabric Originals
Within the last couple of years, the UK has seen a paradigm shift in the electrifying sounds permeating from its clubs that have seen a ripple effect worldwide, calling to mind the revolution ignited by pioneers of the 90s. Adopting a no-holds barred attitude to their high-octane output in their respective styles, I. JORDAN and SHERELLE have acted as two of the forebearers of the UK scene; releasing music that maximises emotion and maximises euphoria on dancefloors globally.
Today, the duo come together to announce their first collaborative release, M1, M3 / GETOUTOFMYHEAD, on fabric Originals, the new label from us here in EC1, London. Along with the announcement, they also share SHERELLE's offering, 'GETOUTOFMYHEAD'
SHERELLE's 'GETOUTOFMYHEAD' bursts out the gates with a driving percussive line amongst UK hardcore reminiscent pads. Gradually constructing a flurry of percussive sounds over an authoritative yet nostalgic bassline, SHERELLE invokes the spirit of the second summer of love with a distinctly ethereal spirit; allowing the track's pounding low-end to be offset by subtle vocal samples that echo throughout 'GETOUTOFMYMIND's propulsive composition.
On the track, SHERELLE says:
"'GETOUTOFMYHEAD' came about from a melody that I had created early last year after a lot of raving playing. The melody continued to haunt me until I revisited it for the first time in the summer after a B2B with Tim Reaper and suddenly the song made total sense. It was a reflection of sleepless nights and touring. But also how easy it is to get lost in the spiral of raving. Once you are in, you are in. Happy to finally have this one out - it feels like a release finally."
On the track, I. JORDAN says:
M1 and M3 are the postcodes of the gigs I played that inspired this track, I had played 3 gigs in one December eve in Manchester and was feeling inspired by the energy so I made this on the train home the next day. I wanted to make something club ready that had big dramatic build ups and was also a reflection of my love for trance.
I. JORDAN & SHERELLE's M1, M3 / GETOUTOFMYHEAD brings together two of the most explosive names in club music not only within the UK, but worldwide. Another hint at a wider coming together of the two names beyond their own personal camaraderie after their hugely successful ongoing Reflections tour, the release also instils the invigorating power of the pair's own productions and their deft talents for igniting dancefloors with ease. M1, M3 / GETOUTOFMYHEAD could prove to be a watershed moment for the UK's thriving dance music scene - providing 2023's first genuinely crucial electronic music release with the lasting impact to stay at the forefront of dancers' consciousness for the foreseeable future.

Add to cart