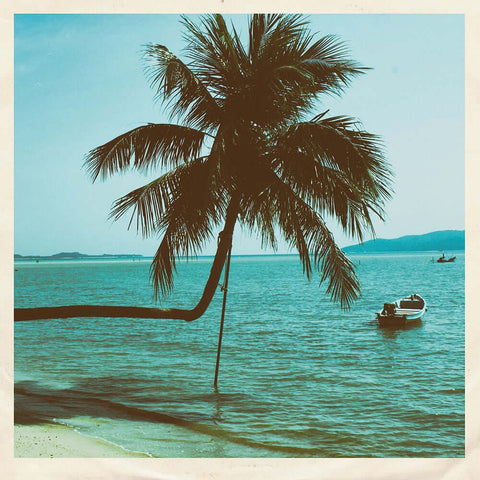 RELEASE
Saib - Jet Set
LABEL:
COLD BUSTED
PRE-ORDER ITEM
Expected in stock between 5th - 19th May
PLEASE ORDER PRE-ORDER ITEMS SEPARATELY FROM IN STOCK ITEMS IF YOU WOULD LIKE TO AVOID DELAYS TO YOUR ORDER/S
The second Jet Set series is back in print and now repressed on colored vinyl. Cold Busted has unveiled the latest offering in the vintage-style Jet Set 7" series. This time it's from saib., the Moroccan beat-smith behind the exquisite albums Sailing and Around The World. Mixing tempered hip hop beats with jazzy vibes and a lounge sensibility, saib. touches on a style that's both chill and opulent — fitting for the nostalgic vacation vibe of Jet Set. The bossa nova flavors of "Brazilero" open the single as we calm our nerves with a tropical drink. The title cut then transports the listener through an airport lounge and straight into a groovy seat in first class. Dreams are another form of travel and "Lady Jane" captures that perfectly with its soft vocal, soothing guitar, and rolling beats. And "Jazzy" closes out Jet Set, signaling a cool touchdown and arrival as sax riffs serenade and crisp rhythms vibrate. Another smooth journey from saib. Airlines!
Add to cart