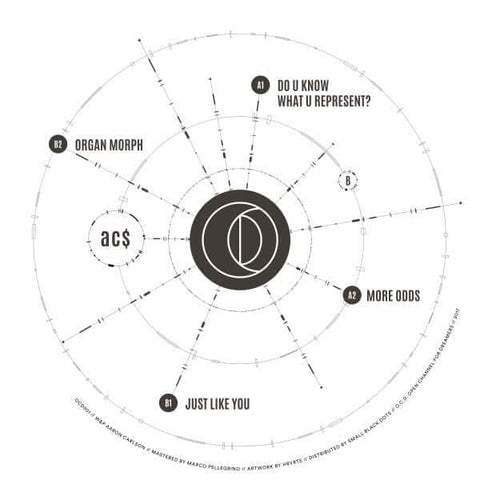 RELEASE
AC$ - Desenterrer
LABEL:
O.C.D. Open Channel for Dreamers
Media Condition: Near Mint
Sleeve Condition: Near Mint
New imprint OCD's first release comes from Portland native Aaron Carlson who, with his ac$ alias, has generated quite a buzz in underground circles of late, off the back of a few highly sought-after records. 'Do U Know What U Represent?' is a slice of rolling tech-house that utilises vocal snippets amidst a flurry of 909 hats while 'Just Like You' is a more heady affair; seeing lazy chords sitting over a nebulous bassline and assorted weirdness. On the B side, the Rhodes-laced 'More Odds' dials up the swing with a nod to early Prescription releases, while the acid-tinged, atmospheric 'Organ Morph' is sure to find favour with fans of Binh or Nicolas Lutz.
Add to cart