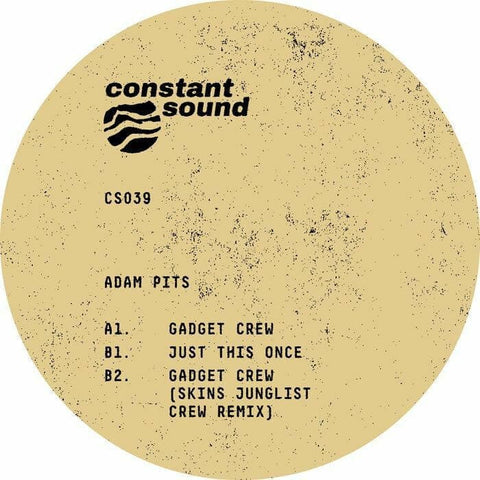 RELEASE
Adam Pits - Gadget Crew
LABEL:
Constant Sound
PRE-ORDER ITEM
Expected in stock between 9th - 23rd June
PLEASE ORDER PRE-ORDER ITEMS SEPARATELY FROM IN STOCK ITEMS IF YOU WOULD LIKE TO AVOID DELAYS TO YOUR ORDER/S
Constant Sound is one of the many labels Burnski aka Instinct is heading up right now and they are all as good as each other. This one focuses on house and tech sounds and welcomes Adam Pitts to the fam with three standouts. 'Gadget Crew' opens up and has a big, high-energy groove with plenty of oversized drum sounds and a retro melody paired with an intriguing soulful vocal. It has a dark garage tinge and is perfect for late-night action. 'Just This Once' is tough and physical, with warped and naughty bass and thwacking great hits irresistible to all. Last all comes a Skins Junglist Crew remix which is exactly that - a fine one for the jungle heads.
Add to cart