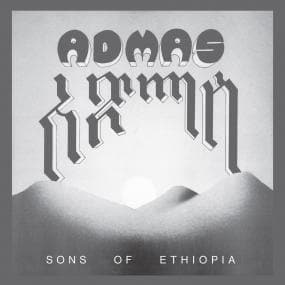 RELEASE
Admas - Sons Of Ethiopia
LABEL:
Frederiksberg Records
PRE-ORDER ITEM
Expected in stock between 11th - 25th August
PLEASE ORDER PRE-ORDER ITEMS SEPARATELY FROM IN STOCK ITEMS IF YOU WOULD LIKE TO AVOID DELAYS TO YOUR ORDER/S 
Frederiksberg Records is proud to announce the first ever vinyl / digital reissue of Admas' "Sons of Ethiopia", the privately pressed album from 1984. Fully licensed from Admas, released with their support, the album includes restored sound and art. The extensively researched booklet features unseen photographs and interviews with the band.
Add to cart