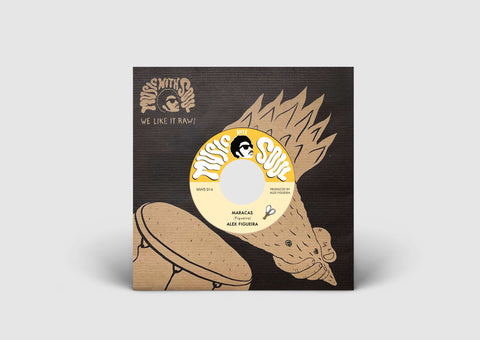 RELEASE
Alex Figuera - Maracas / Grasping & Wishing 7"
LABEL:
Music With Soul
Fresh one on Music With Soul - a channel for hot 7"s that always fly out here. TIP!
"Two and a half frenetic minutes that sound like Aphex Twin and The Incredible Bongo Band dancing Capoeira in the early hours of an illegal rave, somewhere in the deep amazon forest. After the success of his first solo 45, Alex Figueira comes back to the aesthetics of the early Fumaça Preta, with an utterly bonkers 45 that can only be described as an "in-your-face acid macumba techno breakbeat funk freakout".
Vinyl, 7", Single
Add to cart