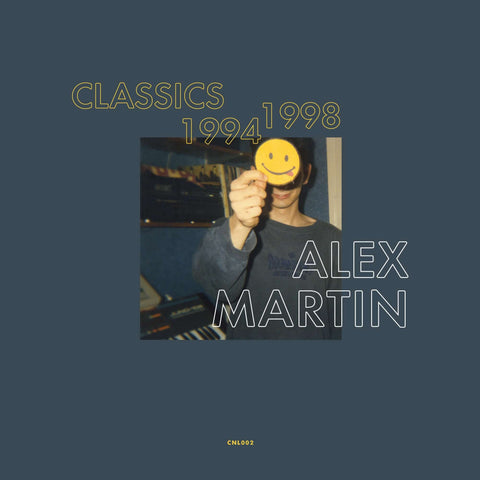 RELEASE
Alex Martin - Classics 1994 - 1998 [2xLP]
LABEL:
Canela El Surco
Barcelona-based radio show / record label Canela en Surco is proud to present the first compilation of the best early works of Alex Martin, a local hero and pioneer of the electronic music scene in Barcelona and a key piece in the development of dance music during the early 90's. Producing under different pseudonyms (Sideral, A3K, The Fat DB, as well as his own name, Alex Martin), he has released EPs on iconic labels such as F Communications, Klang Elektronik, Minifunk, Boozo Music, as well as his own imprint Higlamm Phonographics.
This double compilation aims to capture the wide range of styles Alex has produced: from ambient, downtempo, and IDM (Elipse, Mare Nostrum, Butterfly) to NYC and Detroit-influenced house music (I Wanna Look To The Stars, Incognita, Can Make It) to minimal techno and early tech house (Planetarium, Twirl, Firewall), Alex has navigated an immense variety of styles, consistently maintaining a highly personal sound of impressive quality for someone so far removed geographically from the main centers of creation at the time.
Album comes with a double-sided insert with a photo of young Alex himself and liner notes from the artist and label owners. All tracks are officially licensed from the artist and remastered from the original DAT tapes by Simon Davey at The Exchange (London).
2 x 12" Vinyl, LP
Add to cart