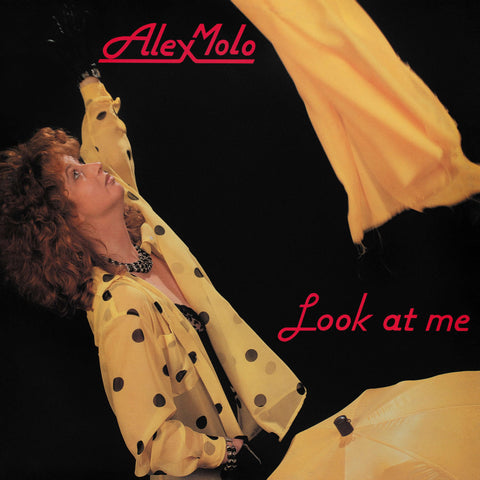 RELEASE
Alex Molo - Look At Me
LABEL:
Dark Entries
PRE-ORDER ITEM
Expected in stock between 10th - 24th March
PLEASE ORDER PRE-ORDER ITEMS SEPARATELY FROM IN STOCK ITEMS IF YOU WOULD LIKE TO AVOID DELAYS TO YOUR ORDER/S
The Italo connoisseurs at Dark Entries have unearthed another hard-rocking jam. Alex Molo's "Look At Me" was released in 1986 on Rainbow Records. Produced by Claudio Corradini and featuring Mauro Spagnolo and Steven Stefani, "Look At Me" delivers everything you want from latter-period Italo: propulsive digital synth basslines, anthemic chords, and reverb-washed orchestra hits. The "Dancing Mix" is engineered for DJs and dancefloors, with a heavier low end and a clearer mixdown, while the "Radio Mix" is more midrange-heavy and features additional synthesizer work. With original copies fetching a hefty sum on the second hand market, this reissue will excite both die-hard collectors and fledgling Italo-enthusiasts alike. "Look At Me" was remastered by George Horn. The record is housed in a reproduction of the original sleeve and comes on yellow wax. Also included is a postcard with lyrics, liner notes, and a photograph. This reissue is dedicated to Claudio Corradini, who sadly passed away in 2021.
Add to cart