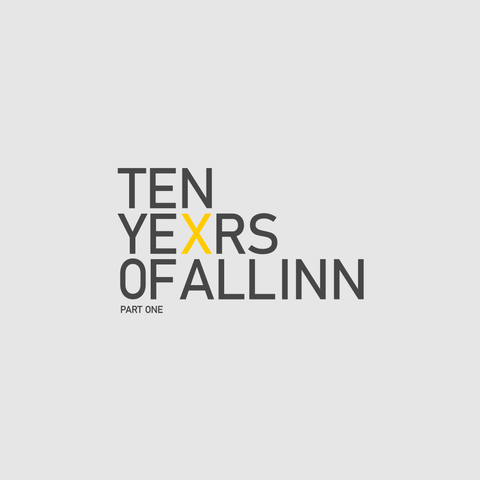 RELEASE
All Inn - X
LABEL:
All Inn Records
Media Condition: Mint
Sleeve Condition: Mint
All Inn Records celebrates 10 years at the top of their game here via a mind-blowing, 16 track compilation. Spread across 4×12 inches and split to two issues, the anniversary release features a host of label associates, old and new, as well as a range of exclusive tracks that show the breadth and depth of the vital label.
Transylvania born, Budapest-based label All Inn Records has championed numerous new and exciting artists over the last decade. It has specialized in not one specific style of music, just essential, forward-looking and easy-rolling club sounds with their own personality. Instead of looking back and re-releasing their classics, the label still points forward and focuses on present and future, by publishing characteristic mid-tempo gems from its most pivotal artists.
This is a fantastic showcase of one of the most seminal labels over the last decade of the techno-house scene. All Inn Records – being the parent label of All Inn Black, All Inn Limited and Nilla – released nearly 80 records from 2009 till 2019. The loyalty of fans and followers, clubbers and DJ's kept the label strong even in the hardest times, making the label peerless and unforgettable by its evergreen pieces of vinyl. A label that's left an inimitable mark on the electronic music, All Inn's latest, without doubt, ensures that it goes with an absolute bang.
Add to cart