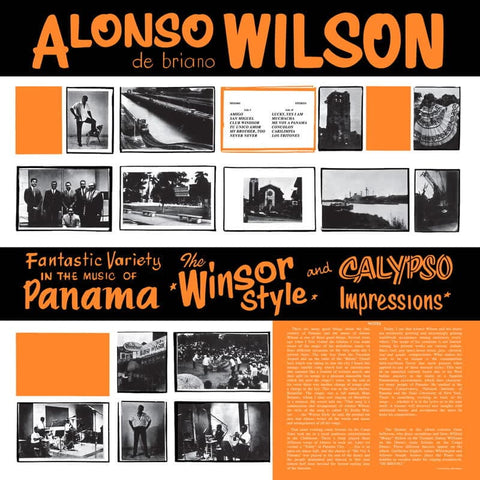 RELEASE
Alonso Wilson De Briano - Fantastic Variety In The Music Of Panama - The Winsor Style And Calypso Impressions
LABEL:
Mokomizik Records
Mokomizik Records presents the first-ever reissue of this ultra-rare Latin-Jazz masterpiece. The Fantastic Variety in the Music of Panama - The Winsor Style and Calypso Impressions was privately released in the early 1960s by Panamanian pianist and songwriter Alonso Wilson De Briano.
Alonso described Panama as a country "with a foot in each side", referring to its unique geography that connects North and South America. The blending of Latin and English-speaking cultures had a big influence on Alonso, whose work draws on elements from West-Indian, Afro-Cuban and Panamanian folk musical styles. From the upbeat mambo rhythms of "Amigo" to the unusual combination of Calypso and Tamborera styles used in "My Brother, Too," Alonso weaves a rich musical tapestry into his arrangements.
Sadly, not many copies remain of Alonso's music today and the few that have surfaced over the years have naturally demanded high asking prices. This limited reissue aims to shed new light on Alonso's work and make it available for a new generation of listeners to enjoy. Great care has been taken to restore this record, using quality mastering to ensure maximum listening pleasure and retaining the original artwork with lyrics and the song descriptions written at the time. Each record comes with an insert containing restored photos and detailed biography, which features quotes from a rare interview with Alonso from the 1980s along with information gathered from his family and Alfonso Joseph, the only musician we could reach who plays on the record.
Vinyl, 12", LP, Reissue, Ltd. 500 Copies
Add to cart