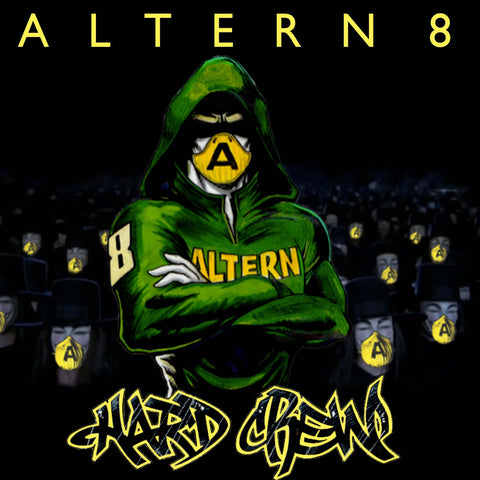 RELEASE
Altern 8 - Hard Crew
LABEL:
Stafford (North)
Seminal UK-Rave act Altern 8 drop first single in 27 years.
Entitled 'Hard Crew', the release has been a fixture of Altern 8's live sets for  the past five years and is the first release since 1993's 'Everybody' on the  legendary Network Records imprint.
Accompanied by remixes from Denham Audio, Samurai Breaks feat DJM and Mechanizm & Kin, the unabashed UK hardcore track is being released to help fund the WeAreViable campaign which seeks to pressure the UK  Government into supporting the arts and events industry during the Coronavirus pandemic.
Altern 8's impact on electronic music cannot be overstated with Mark Archer and former member Chris Peat first pairing up as Nexus 21 before donning  their trademark dust masks and shaping the nascent UK rave sound while  simultaneously achieving international commercial and critical success.
Altern 8's 'Hardcrew' is released on Stafford North with a percentage of profits going to the WeAreViable campaign
Vinyl, 12", Single
Add to cart