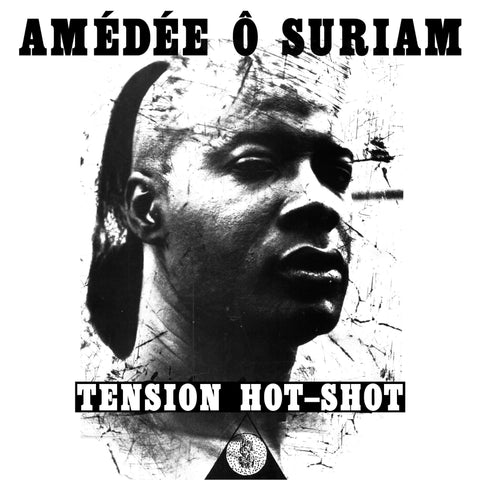 RELEASE
Amédée Ô Suriam - Tension Hot-Shot
LABEL:
Chineurs De House
PRE-ORDER ITEM
Expected in stock between 2nd - 16th December
PLEASE ORDER PRE-ORDER ITEMS SEPARATELY FROM IN STOCK ITEMS IF YOU WOULD LIKE TO AVOID DELAYS TO YOUR ORDER/S
Reissue of Amédée Ô Suriam's banger 'Hot Shot' in editted form, comes with two very dope remixes by 'Manoo'.. Sourced from the master tapes and properly remastered!
Amédée Ô Suriam was one of those flamboyant souls touched by grace. Percussionist, author, composer, singer, stylist, sculptor, the Martiniquan put his divine inspiration at the service of a hybrid and visionary creation. His sudden death in 1992, while in his thirties, left behind him "Tension Hot-Shot", his only solo release from 1989. A resolutely avant-garde track, whose fusion of traditional African and Caribbean music with the beginnings of the house movement in Europe is underlined by the subtitle "Afro House" on the A side of the EP, a term that was barely used until then. It is this mysteriously precursory track that Chineurs de House has found, remastered and reissued today, finally shedding light on the fascinating work of an artist who had fallen into oblivion.
Add to cart