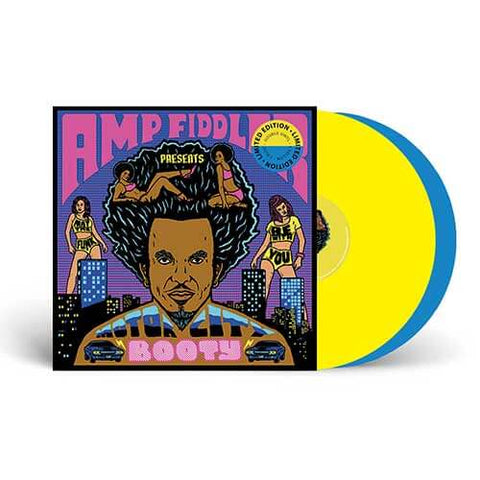 RELEASE
Amp Fiddler - Motor City Booty
LABEL:
South Street
South Street delve into the The Sound Of Detroit from one of its unsung heroes, reissuing Amp Fiddler's 'Motor City Booty' LP on Yellow & Blue vinyl respectively. Coming straight off the D Funk assembly line, it's a full on dance floor affair from Motown to P-Funk, Techno and Neo Soul.

This 12 track album produced by Amp Fiddler & Yam Who? includes the massive 'Soul Fly' sounding like a Mark Ronson production had he been hanging out with George Clinton's Parlet followed by the bonafide P-Funk anthem 'Steppin' both featuring the stunning vocals by the Dames Brown girls.

Amp Fiddler is credited for taking both a young J Dilla and also Q-Tip under his wing teaching them his Akai MPC techniques, setting the path for some of Hip Hop's finest recordings which have defined the shape of things to come.

His musical collaborations & current duties include: Moodymann's musical maestro, keyboard wizard for Theo Parrish's live band, a longstanding Funkadelic member, co-writer for Sly & Robbie, Prince, Maxwell, Jamiroquai & Seal to name a few.
Add to cart