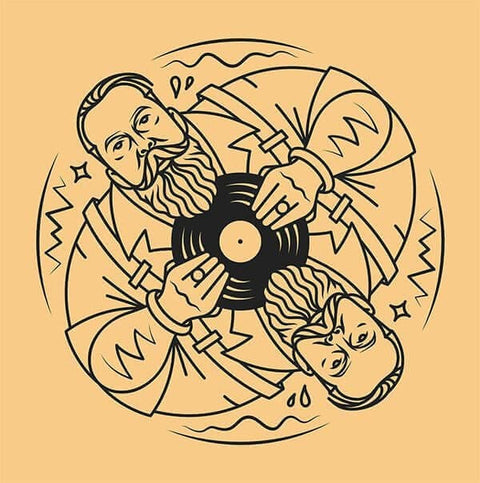 RELEASE
Andrew Weatherall - Vol V
LABEL:
DisDat
PRE-ORDER ITEM
Expected in stock between 6th - 20th May
PLEASE ORDER PRE-ORDER ITEMS SEPARATELY FROM IN STOCK ITEMS IF YOU WOULD LIKE TO AVOID DELAYS TO YOUR ORDER/S 
DISDAT returns with its 5th release, dedicated to a true pioneer and master that has shaped electronic music culture as we know it today, Andrew Weatherall. There is not much to say that has not already been said about the Governor, so we will just give our respects and let his music do the talking. During the final years of his journey, Andrew made an unforgettable impact on the ReSolute dancefloors with his all night long sets expanding beyond 8 hours. Really embracing the ethos of the New York underground during these visits, he left behind a gift, that we are humbly sharing with the world. First off, DISDAT 005.1 On the A-side Andrew Weatherall crafted a track which drives the mind and body to another level. A combination of distorted synths riffs alternated with beautiful chord progression put together by powerful drum machines. A future classic in true Andrew fashion. On the B-side Rhadoo's remix is built on a mellow and powerful bassline, sprinkled with sounds oddities, and micro textures which keeps the mind occupied while the body surrenders to the groove. Stay tuned for the next one!
Add to cart