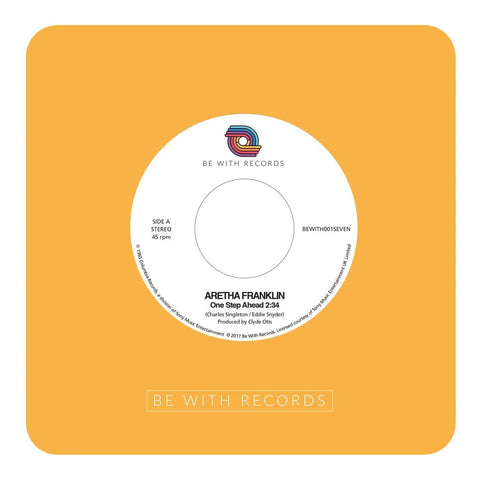 RELEASE
Aretha Franklin - One Step Ahead
LABEL:
Be With Records
You may know Aretha Franklin's scintillating "One Step Ahead" from its vital role in the Oscar-winning movie Moonlight. You may also know it as providing the beautifully melancholic backdrop for Mos Def's 1999 hit "Ms Fat Booty". The inaugural Be With 7" is a special one indeed, containing the first ever officially licensed reissue of Aretha's all-time deep soul classic.
"One Step Ahead" was not included on any of her Columbia studio albums, and remains one of her rarest releases.
On the flip, "I Can't Wait Until I See My Baby's Face" is a thrilling, goosebump-inducing killer and an unfairly slept-on rendition of this eternal track.
The single comes housed in a custom printed full-colour company sleeve and is limited to just 1000 copies.
Add to cart