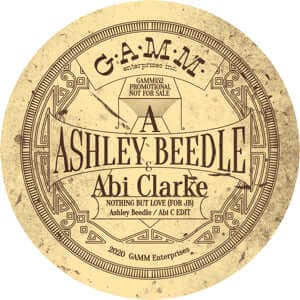 RELEASE
Ashley Beedle & Abi Clarke - Nothing But Love
LABEL:
G.A.M.M
UK legend Ashley Beedle teams up with his buddy Abi Clarke for a stellar EP of tasteful edits & deep soulfulness.
Together they deliver three productions that range from a lush Barry White sweetness, an R&B(ish) Mtume jam and a classy boogie anthem from Steve Arrington.
All sliced and diced to perfection by Ashley & Abi.
Enjoy :)
Vinyl, 12", EP
Add to cart