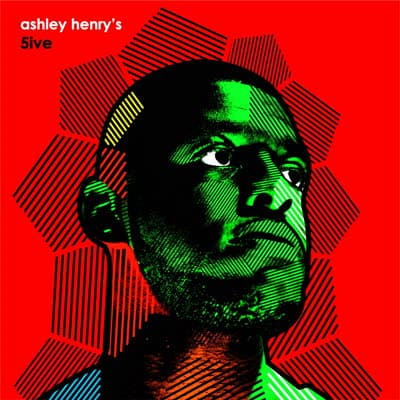 RELEASE
Ashley Henry - Ashley Henry's 5ive [Warehouse Find]
LABEL:
Jazz re:freshed
WAREHOUSE FIND 
Ashley Henry is one of a new generation of musicians who've been raised with a wide range of influences, from such luminaries as Kirkland, Moran, Madlib and Dilla, yet also steeped in the traditional sounds of masters such as Hancock and Monk.
At the time of recording, Henry was only 24, playing with such beauty and sensitivity - that usually comes from a lifetime immersed in jazz - that allowed him to tour the UK appearing at Ronnie Scott's, the Jazz Cafe and the Royal Albert Hall. He was the youngest performer on the bill for the 2015 International Piano Trio festival where he performed alongside the likes of Robert Glasper.
After graduating from Leeds College of Music with the Yamaha Jazz Scholarship Award, Ashley continued his studies, attaining a Master's degree in Jazz Piano & Performance from the Royal Academy of Music. As well as performing with some of the UK's leading Jazz musicians (including Gary Crosby, Jean Toussaint, Shane Forbes, Jay Phelps, and award-winning saxophonist Krzysztof Urbanski) he's also recorded extensively with Manchester-based hip hop collective The Mouse Outfit.
This, his debut album, shows that his trio is clearly influenced by hip hop but has its roots firmly in jazz. This is the next generation planting their feet firmly in twenty first century.
Add to cart