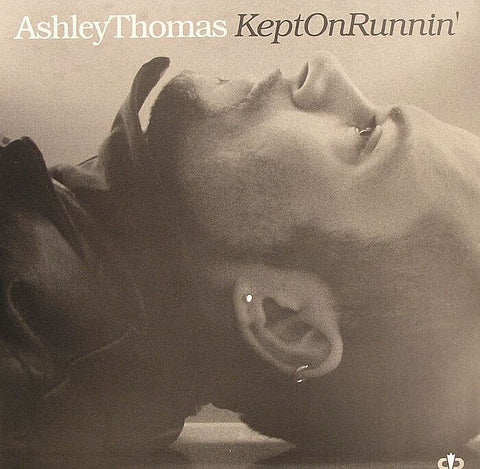 RELEASE
Ashley Thomas - Kept On Runnin
LABEL:
Counterpoint Records
Media Condition: Near Mint
Sleeve Condition: Near Mint
A special thank you to Mat, my family and to Andrew for their support and perpetual belief in me. Secondly to Matt Lima, Ida, 'Funky' Mike Fielder, Conrad, Graham Stark, Alex Black, Corren (www.forever12.com), KirisHouston, Ed Benstead and Jake at Counterpoint. Shout outs to Mike, IG, Spencer and all at Goya HQ, Faze Action, Part Time Heroes, Domu, the DJ's who've supported my music, the musicians I've worked with, Salut to the Nicos and the Delys crew in Paris. To the peeps I've forgotten, it's an EP! I'll make up for it on the album. To the music buyer, reciprocity is the key. keep supporting the artists and we'll keep giving you the quality music.

Add to cart