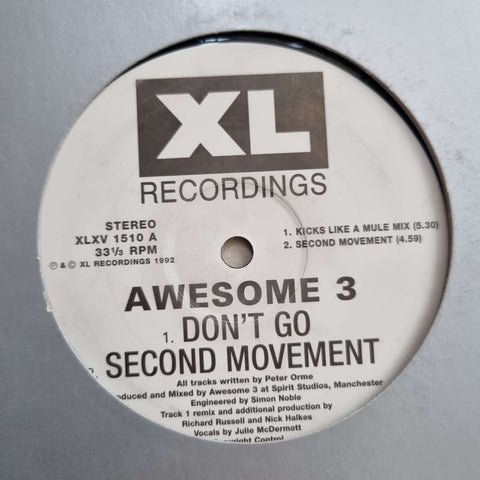 RELEASE
Awesome 3 - Don't Go
LABEL:
XL Recordings
Media Condition: Very Good
Sleeve Condition: Very Good
Reissued to commemorate the 15th Anniversary of XL Recordings.

Due to a mix up at the press some copies were issued with the wrong set of labels.
These records have the labels for "Jonny L - OOH I Like It" (XLXV 1502) which was also repressed as part of the 15 year celebration.

Incorrectly labeled as being 33⅓ RPM.
Add to cart