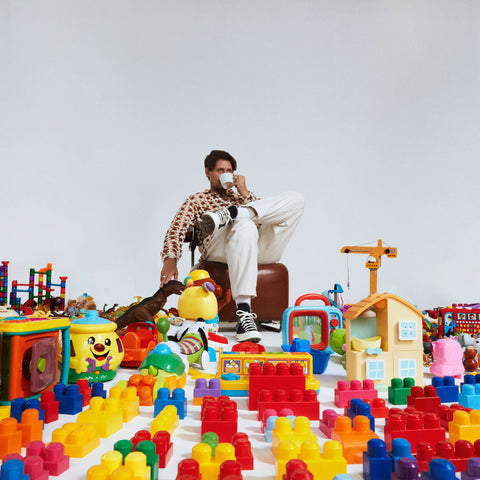 RELEASE
Barry Can't Swim - When Will We Land?
LABEL:
Ninja Tune
Barry Can't Swim's highly anticipated debut album is finally here, set for announcement on 31st May 2023 before release on October 20th. Those who have liked Barry's output to date will love this full length, it showcases both sides of his artistry - his ability to write dancefloor-ready party bangers and also his more downtempo, piano-led pieces. These two sides will also come to life throughout 2023 and beyond on stage, with a stacked diary of both traditional DJ shows and his very first full band live shows. Every album track was written and crafted with it's position within the full length piece of work in mind - it's an album designed as such, rather than a collection of songs thrown together.
Debut album from fast-rising Scottish multi-instrumentalist, pressed on Flamingo Pink coloured 140g vinyl housed in a gatefold sleeve with printed inner sleeve and shrink-wrapped in eco-plastic with sticker.
Tracklist
1 When Will We Land? 2 Some Deadbeat Gospel 3 Sonder 4 How It Feels 5 Sunsleeper 6 Woman 7 I Won't Let You Down 8  Always Get Through To You 9 Tell Me What You Need 10 Dance of the Crab 11 Define Dancing
Add to cart