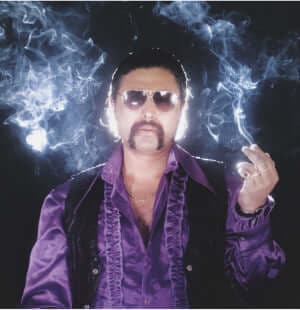 RELEASE
Bernardino Femminieli - O Signe Des Temps
LABEL:
Before I Die
Described as an 'iconoclastic entertainer', Montreal born Parisian resident Bernardino Femminielli delivers Before I Die's third release.
This genius cover version of fellow iconoclast Prince was rescued from a near death experience in the bowels of the internet where it would have languished in obscurity if Rik Walker had not flagged its existence to BiD's Jason Boardman.
'O Signe Des Temps' is Bernardino's heartfelt paean to one of the most cherished records in Prince's oeuvre, delivered with style and panache in his native French.
Complimenting Bernardino's original take there are alternative versions on the flip delivered by fellow Parisian and Antinote founder Gwen Jamois aka IUEKE who takes the original into deeper realms with his hefty dub version, amping up the bass and drums and tripping out the vocals - Strong.
Mancunian edit masters Talking Drums close out the set with their first ever remix, a late night steppers delight which transforms the original into a replicant slow dance laced with space dust...
Super limited edition - Full colour sleeve & insert
Add to cart