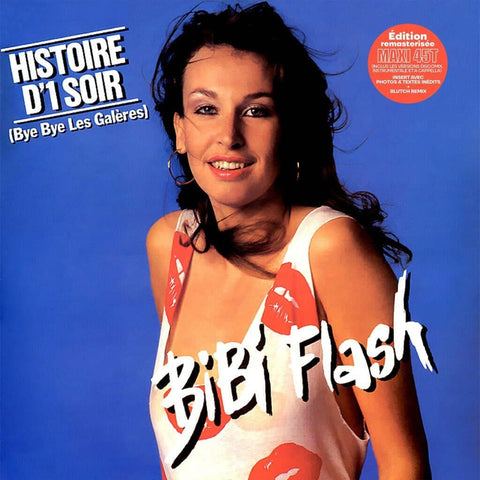 RELEASE
Bibi Flash - Histoire D1 Soir (Bye Bye Les Galères)
LABEL:
Barbeque
Great classic and timeless tune of the 80s and French Boogie scene, « Histoire d'1 Soir (Bye bye les galères) » is an ode to party, liberty, youth and freedom, interpreted by Bibi Flash aka Brigitte Gasté, an atypical singer from the French Boogie.

With its light lyrics and mythical chorus, its euphoria and irresistible disco-rap vibe, this track produced by Philippe Renaux (Holly Guns, Clever, Pianola…) released in 1983 is a sincere photography of its time, during which these children of the « summer of love » and May 68 criss-crossed Paris in search of endless nights, pleasure and freedom.

A prized and rare record which is nowadays repressed by Barbecue imprint in 2021, in its 12'' version, with the original, the Disco Mix, instrumental and the A Cappella, and is accompanied by a new modern and festive edit by French house producer Blutch.
Add to cart