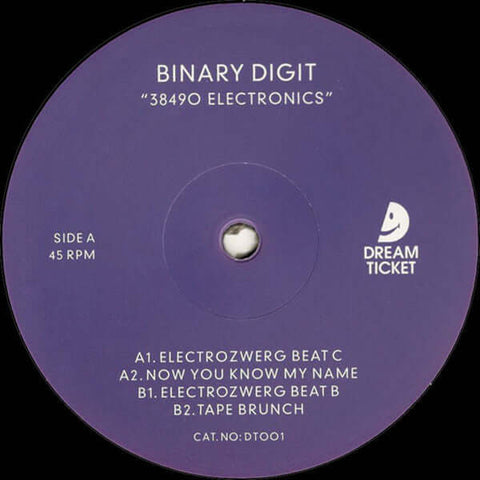 RELEASE
Binary Digit - 38490 Electronics
LABEL:
Dream Ticket
Media Condition: Near Mint
Sleeve Condition: Generic
Joyous electro-braindance-acid hardware wonkouts, straight outta Grenoble. Binary Digit follows a string of cassette-only releases with a vinyl debut on Dream Ticket, the new label from the team behind Lisbon's staple Carpet & Snares Records. Come for the razor edge highs and mutating basslines, and stay for the moments of pure pop that reveal themselves inbetween.
Add to cart