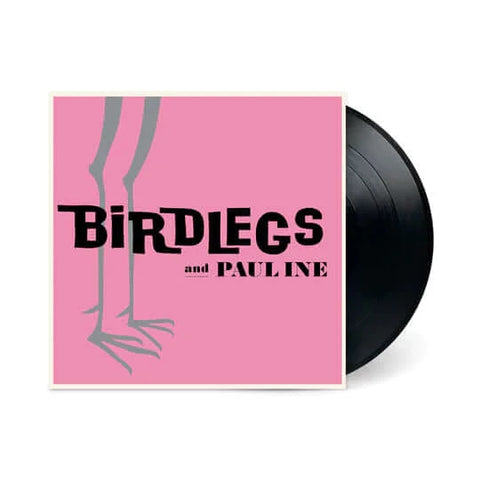 RELEASE
Birdlegs & Pauline - Birdlegs & Pauline
LABEL:
Numero Group
Media Condition: Near Mint
Sleeve Condition: Near Mint
Tucked deep into the wilds of Wisconsin, Cuca Records was the custom recording and pressing outfit for the Badger state. From its opening in 1959 until its closing in 1973, Jim Kirchstein recorded nearly 2,000 sides—ranging from polka and gospel to country and R&B—and issued over 1,000 45s on his Cuca, Sara, Age of Aquarius, Night Owl, Citation, Psalms, Top Gun, and Jolly Dutchman imprints. Though the studio was located in rural Sauk City, Cuca quickly became a go-to destination for black artists looking to cut on the cheap. "Black musicians, especially the young R&B bands, loved to come to this little town, since there were treated as royalty," Kirchstein said. "Often I would hear, 'Hey, there ain't no black people here!' My folks' grocery store next door was always opened for bread and bologna before the late seasons started, with a quick trip downtown for wine. One could buy carry-out liquor up to midnight in those days. It really was a lot of fun then—not work, even, though the sessions were long."
Sidney "Birdlegs" Banks and his wife Pauline made the trek from nearby Rockford, Illinois, in early '63. Backed by brothers Mack and Floyd Murphy as The Versatility Birds, the couple cut the bluesy shuffler "Spring" b/w "So Many Ways" issued on Cuca that February and eventually climbing to #18 on the R&B chart and later reissued by a near-bankruptcy Vee Jay. "Pauline was one of the finest vocalists I've ever heard," Kirchstein said. "Could have been a lot of money if [Vee Jay] had stayed in business. We did an album on them shortly after." That album came and went with the season, and by the end of the decade the Bankses had split. Former Mrs. Banks Pauline Shivers cut a handful of records under her maiden name for Chicago's Expo and Opex concerns. Birdlegs never recorded again, a rare one and done hit artist.
Add to cart