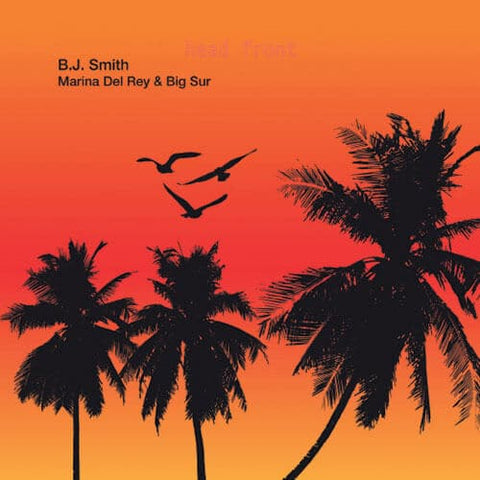 RELEASE
BJ Smith - Marina Del Rey & Big Sur
LABEL:
NuNorthern Soul
PRE-ORDER ITEM
Expected in stock between 26th May - 9th June
PLEASE ORDER PRE-ORDER ITEMS SEPARATELY FROM IN STOCK ITEMS IF YOU WOULD LIKE TO AVOID DELAYS TO YOUR ORDER/S
As NuNorthern Soul eases into its second decade, the label welcomes back a familiar face: Benjamin J Smith, a multi-instrumentalist, songwriter, and producer whose emotive, colourful and atmospheric compositions are the very definition of 'Balearic'.

Famously, it was Smith's The Movedrill Projects album that kicked off the NuNorthern Soul story way back in 2012, and he's periodically returned to the imprint on numerous occasions since. It's fitting, then, that Smith is stepping up once more, with NuNorthern Soul founder Phil Cooper selecting to showcase two overlooked gems from his bulging back catalogue.

Both tracks are taken from Smith's digital-only album Mojave (Vintage Californian Dreams), a set of thoroughly gorgeous, West Coast-inspired library music compositions smothered in sumptuous strings and informed by the artist's love of jazz-funk, languid jazz-rock and the kind of luscious, sunset-ready soundscapes that defy neat categorization.

Opening proceedings, and sitting on side A of the vinyl release, is the breath-taking 'Marina Del Rey', where layered, reverb-laden harmonic vocalisations, twinkling electric piano improvisations, lazy guitar licks, spacey synth flourishes and sultry strings slowly rise above a toasty bassline and gentle, Latin-tinged beats. Smith cannily adds layers of sound throughout while moving the musical story forwards, leading to a memorable, awe-inspiring conclusion.

In contrast, 'Big Sur' sees Smith take an imaginary road trip through the driest, dustiest parts of the Californian countryside. Psychedelic rock style organ motifs, sustained Hammond B-3 chords and glistening West Coast rock guitar solos dance atop a rubbery bassline and intoxicated, loose-limbed drums, with Smith's eyes-closed vocalisations – drenched in reverb and delay – adding extra layers of aural loveliness. Like 'Marina Del Rey', 'Big Sur' is a vivid, widescreen concoction tailor-made for soundtracking films that have yet to be made.
Add to cart