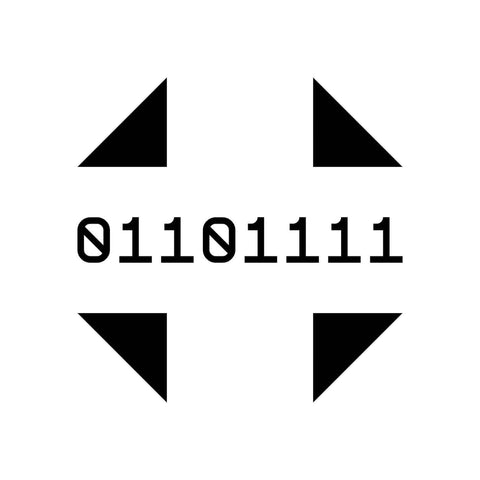 RELEASE
Blackploid - Planetary Science
LABEL:
Central Processing Unit
The Blackploid resurgence of recent years continues to gather steam. After laying dormant for some time, Martin Matiske's project roared back into life in 2021 with a pair of EPs for Central Processing Unit. It doesn't look like he'll be taking his foot off the gas any time soon - not only does the new Blackploid collectionPlanetary Sciencecomplete Matiske's hat-trick for the Sheffield label, but it also serves as a prelude to the full-length album which Blackploid will deliver on CPU in 2023.
If that LP is as good as the tracks we get here, then it's safe to say that we're on to a winner. This EP contains a quartet of top-tier machine-funk productions, the kind of crisp post-Drexciya joints we've come to know and love Blackploid for. Each track onPlanetary Sciencemakes good on the record's title by delivering club tackle flecked with FX which sound distinctly like spaceships blasting off into the cosmos.
There is also progression acrossPlanetary Science. While it still aims for the dancefloor,Planetary Scienceis a somewhat more textured listen than eitherStrange StarsorCosmic Traveler, Blackploid's previous CPU drops. Most notable is the increased use of synth pads, with Matiske draping chord progressions over all of these tracks in order to give his music a newfound depth.
Blackploid's subtle evolution is clear from the opening track. 'Dimension Unknown' may begin with a precision-engineered groove reminiscent of an early Legowelt joint, but things soon soften with the introduction of some rich keyboard chords. A few well-chosen bleeps and bloops flit in and out of the mix, but whereas some would use these to scuff up the track further here they are warm and playful.
The more confrontational stance of following cut 'Magnetron' makes it a yin to 'Dimension Unknown's yang. Blackploid works with similar tools here - machine-gun beat programming, chords playing off boinging bass - but there is a tension and buzz to the track which isn't apparent on its predecessor. The synths have a slight Eighties deep space thriller vibe about them, and the FX cut through the mix with more bite.
'Magnetron's energy carries through to 'Wire', the first track on thePlanetary ScienceB-side. Here a big, brutish bassline takes centre stage from the off, a chunk squarewave equal-parts Dopplereffekt and early Eskibeat. Around this swirls a queasy brew of synthesised tones, with the component parts all arranged in order to channel 'Magnetron's sense of unease.
Planetary Sciencecloses out with 'Neurotransmitter'. On this cut, Blackploid returns somewhat to where we started off, finding a midpoint between 'Dimension Unknown's more spacious feel and the livewire flavour of 'Magnetron' and 'Wire'. Tension remains, particularly when Matiske serves up one of the EP's snakiest basslines, but there's also a deftness to the synth pads here which makes 'Neurotransmitter' a little softer around the edges.
Blackploid limbers up for a forthcoming full-length on Central Processing Unit withPlanetary Science, an EP of stargazing electro joints that quietly expand the project's sonic world.
RIYL:Drexciya, Dopplereffekt, DMX Krew, I-F, Annie Hall
Add to cart