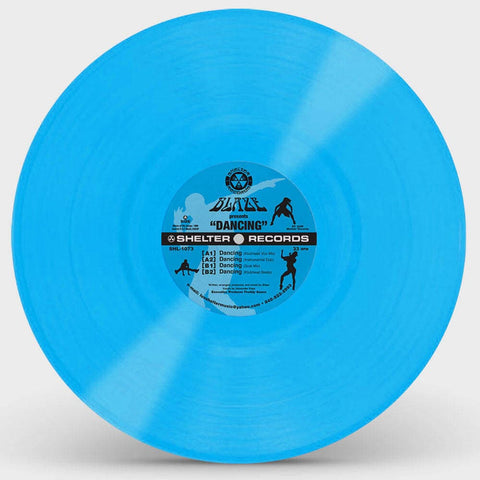 RELEASE
Blaze - 'Dancing' Blue Vinyl (PRE-ORDER)
LABEL:
Shelter Records
PRE-ORDER ITEM
Expected in stock between 14th - 28th January
PLEASE ORDER PRE-ORDER ITEMS SEPARATELY FROM IN STOCK ITEMS IF YOU WOULD LIKE TO AVOID DELAYS TO YOUR ORDER/S 
Another rock solid gem from the peerless Shelter Records, outta NYC. This time it's Josh Milan and Kevin Hedges at the controls, aka the mighty Blaze! 'Dancin' is some straight mid 90's classic era Blaze vibes. Originally on white label and bootleg only, this 12" has long been a thing of desire for disciples of the true-school deep House sound. It's vintage Blaze alright, plug in, soak it up and drift off on those chords, those basslines and them vox. As always, there's a few mixes to choose from.. each bringing a different, subtle change in mood. Perfect for the DJ's and the collectors. Repressed with OG Shelter label artwork, and pressed onto bright Blue wax - don't sleep.
TRACKLIST:
A1 - Klubhead Vox Mix
A2 - Instrumental Dub
B1 - Scat Mix
B2 - Klubhead Beats
Blue Vinyl, 12", EP
Add to cart