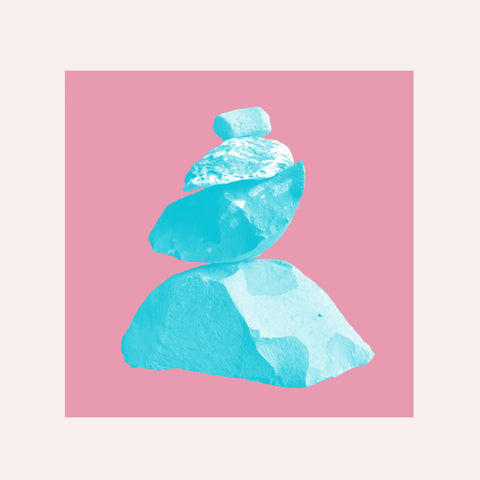 RELEASE
Bright & Findlay - Everything Is Slow (Pink)
LABEL:
Athens of the North
Limited Editon Pink Vinyl - 500 copies only - UK exclusive
Married around a shared love of machine-led funk, outsider soul, 70s-80s nautica and 21st century basement disco, Bright & Findlay (formed of multi-hyphenate James Alexander Bright and Groove Armada's Tom Findlay) are set to release their debut album 'Everything Is Slow' on 9th June via Athens Of The North.

After hearing James' 2019 single 'Tigers Roar' on the radio, Tom reached out to see if they could work together on some new music for Groove Armada's last studio album 'Edge Of The Horizon'. While three tracks from these sessions made the album, the two concurrently struck up a friendship in creating a musical language of their own, leading them to form the beginnings of a new partnership tagged Bright & Findlay.

The first Bright & Findlay release, 2021's 'Slow Dance' EP, was Gilles Peterson included it in his tracks of the year, they recorded a Block Party mix for Huey Morgan and it also received support from Don Letts, Tom Ravenscroft, Bill Brewster, Dam Funk (Apple Music), Bluey (STR4RA/Incognito), KCRW, Triple J and beyond.

With a blueprint laid out, the pair began work on more songs, initially exchanging sketches back and forth between their respective studios before adding and subtracting, layering and finessing an album's worth of music. The pair share production and instrumental work across the record, with James taking vocals and guitars and Tom's ear for arrangement proving second to none.

Opening with the low end arpeggio of 'Hello In The Dark (Standing)', the instant earworm groove of 'Fireflies', and the underground soul hit 'Slow Dance'; the album has a stunning move and feel to it, packed front to back with sunshine boogie, cosmic disco and lashings of Balearic funk.

'When I Look Into The World' is the beautifully melancholic downbeat highlight of the album, featuring a touching string arrangement from James that counterbalances Tom's strong bassline. It comes across like a rediscovered private press record, hidden in a dark basement since the early 80s. Tom says "James sent this to me as a demo with just him and his guitar. We've built it into something that tugs at the heartstrings". James adds "The world has been and always will be a beautifully chaotic and equally troubling place. For me this song wraps up the light and shade of life on Earth as a human".

Club needs are also accounted for with the Dâm-Funk inspired 'Space & Time' and the Metro Area vibe of 'NY Disco (Smile)'. Tom says "As the name suggests, 'NY Disco' is inspired by the Brooklyn disco scene, Morgan Geist, Environ, all that good stuff. All my vintage synths make a guest appearance on this one".

All the artwork for the album and singles is by James (who works under the Fuzzy & Magic tag) and ties back into the feel of their sound. James states "I was inspired by a visit to Charmouth last summer with my family. The rocks and ancient stones we found on the beach worked so well as micro sculptures whilst I was listening back to the mixes of the record. There was a real light and shade texture from the stones that I felt complimented the music and songs".
Add to cart