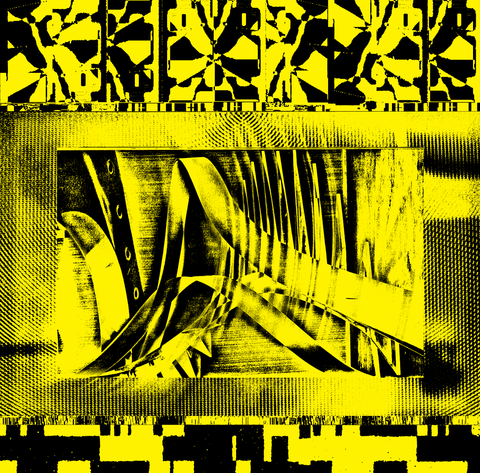 RELEASE
Bufiman/DALO w/ Philipp Otterbach Remix - WAR1201
LABEL:
Warning
Media Condition: Mint
Sleeve Condition: Mint
We welcome WARNING to our exclusive distribution! A 3-tracker full of melters to begin with by DALO, Bufiman and a remix by none other than Philipp Otterbach
Following up our 7" series, here we go with our first 12" release with a selection of inner circle artists. Out of the "Internationale Normalitätszentrale" Bufiman delivers the soundtrack - a looong breakbeat piece loaded with Casio CZ sequences in form of sunbeams which are tickling your senses, Wolf Mülleresque kinda adlibs floating around your head and are stimulating your membrana tympanica. Precise snare drum samples from all around the globe transmitted via the MPC minister are throbbing. This is the "Members Of Warning Theme 2020".
A darker and more disturbing approach comes from our family member Nadia D'Alò under her DALO alias. This track is more like - did you ever went to a dark and sweaty basement Electro party while in the middle of the floor at 04:20 a yellow purple sprinkled zebraseal named "ZAFRAM" Mc Schnork wants to sell you liability insurance for a special discount? The 808 is bouncing, accents are placed carefully and harsh but also cute baby demon vocal effects are panning in between all 4 dimensions while the 303 hits you so hard that your legs are shaking? Then it gets really weird when this strange looking Otter from New York in a pink pony costume pops up and takes out the gear of his attache, offering you everything to pass the bat country safely? Well, it's Philipp Otterbach's "Otter Space Mix" which put this special flavour on top.
Welcome to Warning 1201 - Enjoy your trip!
Add to cart