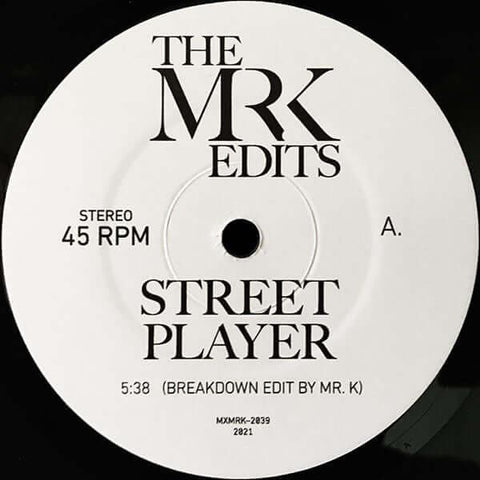 RELEASE
Chicago / James Brown - Street Player
LABEL:
Most Excellent Unlimited
Media Condition: Near Mint
Sleeve Condition: Generic
We know that there are tons of re-edits around and some tend towards the pointless, but it's always worth paying attention with the editor involved is Danny Krivit AKA Mr K. His edits are rarely less than brilliant, in part because the veteran New Yorker is usually able to breathe new life into classic cuts just through rearrangement and occasional use of additional instrumentation. 'Street Player', his latest rework of the Chicago classic of the same name, is a brilliant example of this. We all know and love the original, but Krivit's take is vastly different thanks to a lengthy, percussion-heavy build up and next to no chorus. It's a genuinely brilliant revision. Over on the flip he presents a short 'breakdown edit' of a sweaty old James Brown jam.
Add to cart