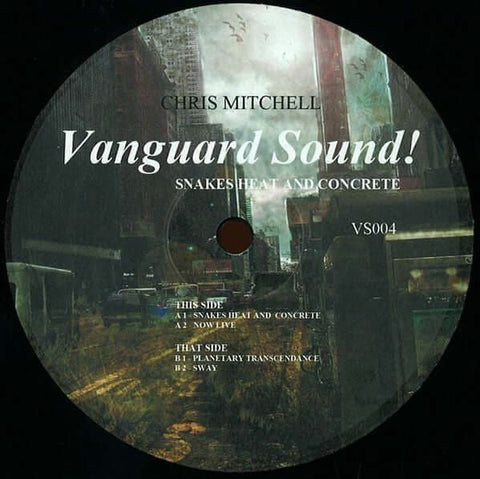 RELEASE
Chris Mitchell - Snakes Heat And Concrete
LABEL:
Vanguard Sound!
Media Condition: Near Mint
Sleeve Condition: Near Mint
Amir Alexander's Vanguard Sound! operation has established itself as a firm favourite at the Juno office since it was launched last year with the Idiot Savant Masterpiece 12" from Alexander himself a late highlight of 2012. The first Vanguard Sound! Release this year sees label mainstay Chris Mitchell maintain his stylistic course through the deeper echelons of house and techno previously plotted on releases for Plan B and Proper Trax through four productions that pair tough, rough percussive arrangements with throbbing, hypnosis inducing basslines and melodies. Tracks such as "Snakes Heat & Concrete" or "Sway" are a world away from the snapback cap pack of shallow house currently diluting the market - if you want some real deepness Vanguard Sound! delivers.
Add to cart