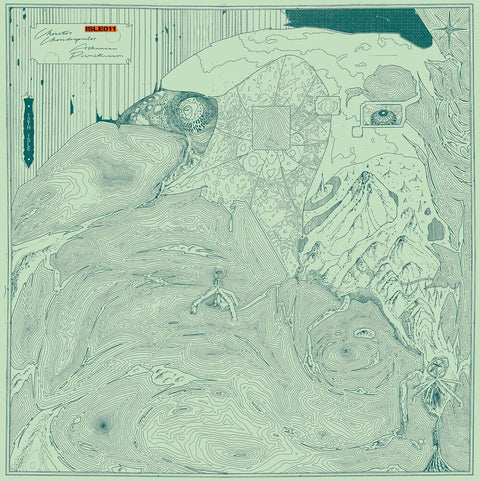 RELEASE
Christos Chondropoulos - Athenian Primitivism [2xLP]
LABEL:
12th Isle
PRE-ORDER ITEM
Expected in stock between 15th - 29th April
PLEASE ORDER PRE-ORDER ITEMS SEPARATELY FROM IN STOCK ITEMS IF YOU WOULD LIKE TO AVOID DELAYS TO YOUR ORDER/S 
ISLE011 is a collection of cassette recordings made in Athens by Christos Chondropoulos over the last five years. Coming from an avant-garde percussion background, Christos calls upon themes of ancient Greek folklore and musical tradition through a futurist lens depicting robotic societies in post-human harmony. He constructs worlds reminiscent of Marcello Giombini's Mondial Folk series or Umiliani's exoticised Omicron outings. By looking to the future rather than the far-off past, he builds upon these early instances of technologically charged cultural geography and presents an authentically Greek reading of a parallel Athenian basin. Where his last work for 12th Isle explored once-forbidden tunings and unplaceable tonalities, these recordings further expand on the artist's simultaneous concern for heritage and imaginary projection. Across the final Side D, Chondropoulos explores themes of maternal love present across the album by working with local singer Sofia Sarri to record six piercing, beautiful acapella phrases.
Add to cart