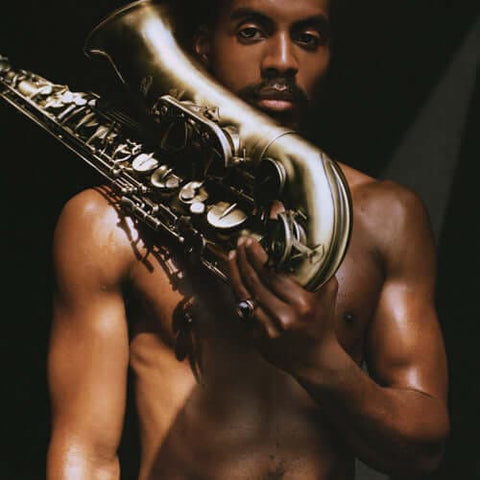 RELEASE
cktrl - 'yield' Vinyl
LABEL:
cktrl
PRE-ORDER ITEM
Expected in stock between 28th October - 11th November
PLEASE ORDER PRE-ORDER ITEMS SEPARATELY FROM IN STOCK ITEMS IF YOU WOULD LIKE TO AVOID DELAYS TO YOUR ORDER/S
British musician, multi-instrumentalist, producer and DJ cktrl returns with the release of his new EP 'Yield'. Born from a desire to change the narrative around contemporary Black British music, the boundary-pushing musician aims with this project to prioritise the art of bonafide musicianship. A stark departure from cktrl's previous work, 'Yield' is a celestial and palpably more inward body of work that harkens back to the pre-electric age of modal jazz while simultaneously pulling in elements from the disciplines of classical and baroque music. Speaking on the project's sonic identity, cktrl says: "I want to be able to show that you can make things from scratch again that have that feeling and beauty without having to sample an old record. Even though that's an art-form within itself, I want to show raw orchestration and instrumentation can be the sole source" The origins of the title came from a period where cktrl was looking to find solace in himself after an introspective period of grief and heartbreak. As an intentionally instrumental project with minimal vocals, cktrl wants prospective listeners to see these new songs as guided meditations where they can wholly insert themselves in it. Eliciting and reaping whatever feelings come to the fore. Speaking on what 'Yield' means to him as a concept, cktrl explains: "Some people who I've asked to define the word 'yield' have looked at it from a harvest point of view, whereas others have seen it as something to submit to, to render, like you're giving up yourself. I see it as a barometer for how you feel - no matter if you're at your lowest or your highest vibration, you still need to show up for yourself. You still have to be present. It's about getting the best from yourself no matter where you are in life" The new project is the follow up to last year's 'Zero' which featured collaborations with esteemed contemporaries like the GRAMMY-nominated Mereba and anaiis. Upon the project's release, it was met with a plethora of critical acclaim from highly regarded publications and platform such as British Vogue, Dazed, CRACK Magazine, Resident Advisor, NOTION, Harper's Bazaar and ES Magazine for its sprawling and experimental scope, spanning avant-garde jazz, classical music, alternative R&B and electronica. cktrl has a tune for every occasion: as content making beats by himself at home in Lewisham as he is amongst this generation's fashion and cultural vanguards. Music has been a part of his life for as long as he can remember: from clarinet lessons throughout his school life to fond memories from his NTS days. Moulded by a unique blend of his West Indian heritage, years of classical training in both the clarinet and saxophone, cktrl strives to do what hasn't been done before. His approach to creation is decidedly wide-ranging and broad. In fact, where sonic descriptions might fail to encompass the breadth of cktrl's scope, three words surface when he unpacks his musical aims: freedom, range and feeling. Elsewhere, throughout his career, cktrl has been recognised and heralded by fashion and film VIPs as he firmly embeds himself within the black cultural renaissance emerging here in Britain. Acquiring a global network of creatives that include the late Virgil Abloh, Bianca Saunders, Tremaine Emory, Saul Nash, Maximilian Davis, Ahluwalia, Stephen Isaac Wilson, Sean Frank, Campbell Addy, Ib Kamara and Jenn Nkiru who secured him a cameo in Beyoncé's ground-breaking film 'Black Is King'.
Add to cart