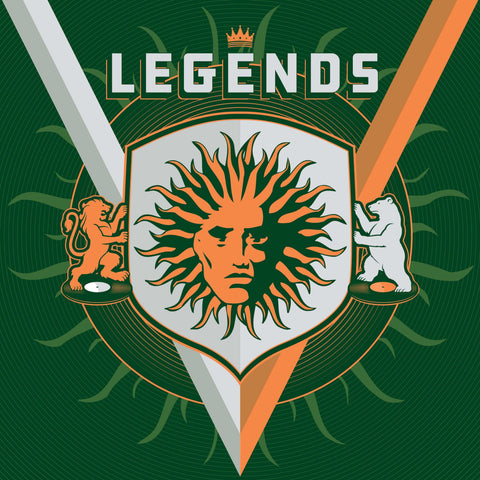 RELEASE
Dillinja - Sellasie I Sound
LABEL:
V Recordings
Media Condition: Near Mint
Sleeve Condition: Near Mint
Dillinja joins the legends series with two previously unreleased gems from the mid and late 90s. Very different in style, but both unmistakably crafted by one of the genres true bass scientists.
'Selassie I Sound' is from 94/95 and is one of those tracks that jungle detectives have been after for years! Cropping up in many live set recordings from that era – we're really excited to have dusted off the DAT for this one and to be able to present it to you as part of this series.
'Valve Sound VIP' as a special DJ edit of the huge track taken from Dillinja's 2001 album Cybertron on FFFR. Most likely to have been recorded sometime in 1999 this alternate mix of a classic packs a punch and gives a fresh twist on a well loved anthem.
As part of the legendary Valve Soundsystem alongside Lemon D, Dillinja is responsible for some of the genres most seminal moments on labels like V, Philly Blunt, Metalheadz and his own Valve imprint. On V alone tracks like 'Unexplored Terrain' 'Chapter 19' & 'Grimey' have secured his place in the D&B hall of fame and mean the status of 'Legend' is richly deserved!
The third part in this vinyl series, with more legends waiting in the wings. These are an absolute essential for vinyl collectors.
Add to cart