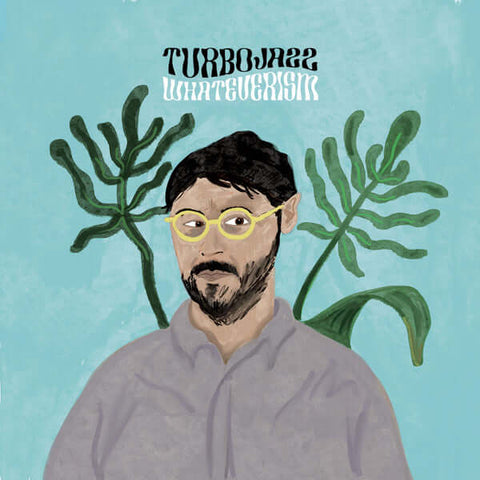 RELEASE
Turbojazz - Whateverism
LABEL:
Last Forever Records
Media Condition: Near Mint
Sleeve Condition: Near Mint
This album has felt like a long time coming, as the first single 'The Standard' dropped back in September. But what a way announce it.

This full length collaboration entitled 'Whateverism' is the maker of twenty years in the music business for Turbojazz and is a celebration of his journey into the sonics and genres that have shaped his tastes and formed the trademark sound that he is known for about the globe. It's a kaleidoscopic journey that glides from from one stunning track to another in a highly impression fashion through shades of house, nu-jazz, hip hop, soul and the most modern electronic drifts of deep.

Full to the brim with collaborations. You can find the much acclaimed, LA based MC Dave Giles II, who recently featured on the Honey Dijon track 'Work' and on Beyonce's 'Cosy', You will also come across Detroit's very own and Moodymann's most featured vocalist on the hallowed Mahogani Music - deep house diva Nikki O who gets together with UK house don Sean McCabe on the ridiculously good
'In Love Again', plus Japan's Brisa from the Bastard Jazz family too!

All of this is packaged with some of the most promising talents from Italy, the motherland from which Turbojazz was born and bred. There's Neapolitan & Srilankese vocalist Sara Vanderwert , who features on 'You Are Worth It', and Arya who sings the stunning lyrics on 'We Lost A Night' in a duet with Losangelino rapper, Demetrius Rhymes. Not forgetting Tommy's long-time close collaborator from their trio Jaxx Madicine, Veezo, who is in charge of the brilliant key work and scintillating synths on most of the album.

Enjoy this highly impressive and unpredictable journey into the illusive world of Turbojazz. If the world did not know his name before, it will be standing up and knowing his name now. Oh yes! 


Add to cart