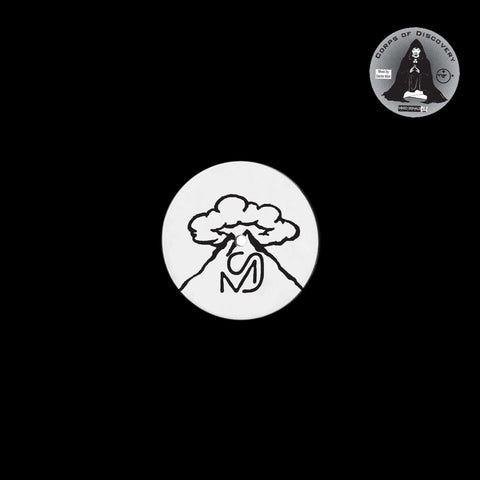 RELEASE
Corps Of Discovery - Corps Of Discovery
LABEL:
Mixed Signals
Mixed Signals is proud to shed some light on Doctor Wize's mercurial dance moves from the 90s with the release of this 4-song compilation EP by Corps of Discovery.
One balmy night in Florida, sometime in the mid 90s, psychologist and electronic iconoclast Doctor Wize (Dennis Weise) and his then wife Czara (Sarah Younger) had a revelation while watching a documentary about the Lewis and Clark expedition of the Pacific Northwest. The name of the exploration party was Corps Of Discovery. The couple were looking for a name for their nascent electronic dance unit, and the idea of setting off on a sonic adventure into uncharted territory fit perfectly.
Ra (Raul Areallno) and Angel (Peggy Powers) joined Wize and Czara on their trip, rounding out the voyage. The group travelled between psychedelic house, day-glo techno, mutant trance, bent jungle, and out-there electronic mantras. No stranger to outlying musical forms, Wize had already self-released two, now legendary sui generis solo records Valhalla and Consciousness Program. Before that he cut his teeth playing with The Wailers in Jamaica, Gong in Europe, and even played on Herbie Hancock's Rock-it. The music world is starting to wise up, beginning with the 2018 Finders Keepers retrospective compilation, Wize Music. This new release adds another pin on the map, tracing another region of Wize's unparalleled aural journey.
Vinyl, 12", EP
Add to cart