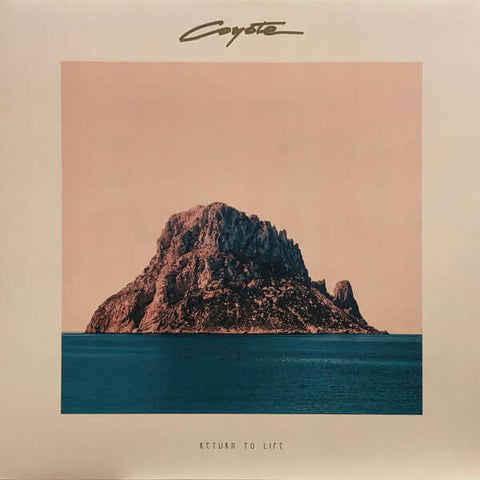 RELEASE
Coyote - Return To Life
LABEL:
Is It Balearic
Media Condition: Mint
Sleeve Condition: Mint
As the winter beats a hasty retreat, we're very much ready for a fresh dose of Balearic goodness, and who better to serve it up than Coyote? This new five tracker gives us exactly what our souls are in need of - laconic grooves lingering in an eternal sunset reverie with rock solid rhythm matched by a loose, organic flow as though the tracks just breathed themselves into existence. From the heavy-lidded dream of 'Return To life' to the super-smooth lounge pop of 'Save Me', the meditative mantra of 'The Eagle & The Snake' to the slick, catchy 'Wonderful', this is Coyote doing what Coyote do best.

Coyote collaborate with Californian dude, Woolfy. Much of the Return To Life E.P. is based around the veteran Nottingham duo`s characteristic combination of ginormous JA dub b-lines coloured by bongos, congas, and cowbells, and peppered with positive spoken-word samples, but Woolfy adds his distinctive West Coast vocals to 2 of the 5 tracks. Save Me finds him broken-hearted, crooning a kind of blue-eyed gospel from within in a bass-heavy vapour of spectral steel pans, while Wonderful shines like a William Orbit "chill-out" classic. With Woolfy switching between encouraging shouts of the title, and the observation that "music saved my life". Ethereal synth washes failing to cloud the tune`s bright, bright story of light.
Add to cart