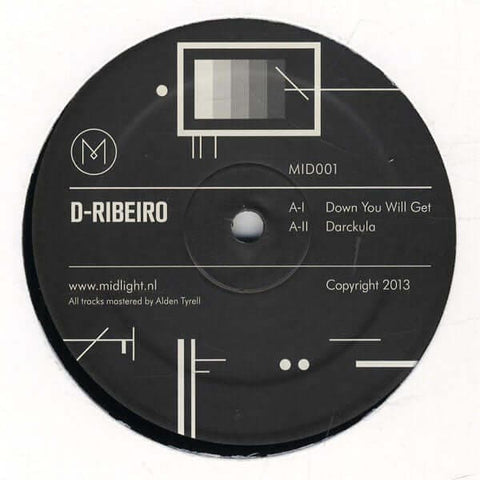 RELEASE
D-Ribeiro - Down You Will Get
LABEL:
Midlight Records
Media Condition: Very Good +
Sleeve Condition: Very Good +
Straight outta the Dutch West Coast, Rotterdam label Midlight Records launches in style with some tripped out house excursions from fresh local talent D-Ribeiro. Heavily treated vocal samples are the most immediate elements to "Down You Will Get," though Ribeiro's clearly talented at crafting a groove and the overall production feels like the sort of track Joy Orbison would open a DJ set with. Complementing this, "Darckula" is a slick house cut underlined by thick set boogie synths, and the way they dovetail with scuffed drums show how far D Ribeiro's come since The Circus EP for Syncom Data earlier this year. Face the flip and you'll experience Sex Tags captain DJ Sotofett go flipmode on "Down You Will Get," turning in an extended digidub "AM mix" which really works thanks to those punchy drums.
Add to cart