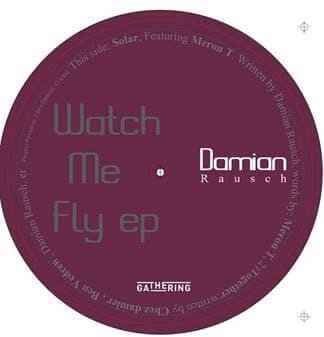 RELEASE
Damian Rausch - Watch Me Fly
LABEL:
The Gathering
PRE-ORDER ITEM
Expected in stock between 9th - 23rd September
PLEASE ORDER PRE-ORDER ITEMS SEPARATELY FROM IN STOCK ITEMS IF YOU WOULD LIKE TO AVOID DELAYS TO YOUR ORDER/S 
Watch Me Fly (featuring: Meron T) opens with lush key notes that project a jazzy atmosphere from the off. Swinging hats and skipping snare drums attract you in and have you wondering where we are going to go? Well, you will soon agree that this is a beautiful, deep, and uplifting track when you hear the dreamy angelic vocals; a deep and sleek baseline drives you along on top of a subtle organ melody at the back. Try to watch yourself fly through this without moving a part of your body. Just lovely and smooth this is. Like peanut butter (if you like yours smooth)..
Add to cart