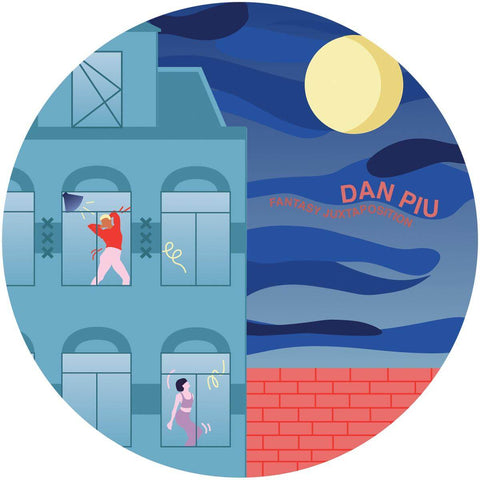 RELEASE
Dan Piu - Fantasy Juxtaposition
LABEL:
Undefined
Undefined #12 comes from the hand of Dan Piu. Since 1992, Dan has been keeping it versatile by blending different styles of music throughout his career. We are very happy to welcome him to the Undefined family.

His 'Fantasy Juxtaposition' EP resembles exactly what Undefined stands for; versatile and timeless.

On the A side we have a straight up DJ track with a certain techno and bleep flava combined with deep luscious vocals. Aa. gives us an old nu groove kinda beat with naughty 80ies jazz and old school bleepy acid house.

The B side starts with a real old recorded 90ies track, one of Dan's first tracks ever made. A dull love romance evolves from a harmony of batteling synthesizers layered on a break beat groove and fueled with a portion of soul. A mindbending trip. The Bb rounds it off! A track that Dan created back in 1998 together with his friend Gary Rich, Take a walk to a mysterious forest with this uplifting vibe. Gary Rich was a mysterious producer himself - people may know him from his Nightstalker moniker which he was in together with Dan.
Add to cart