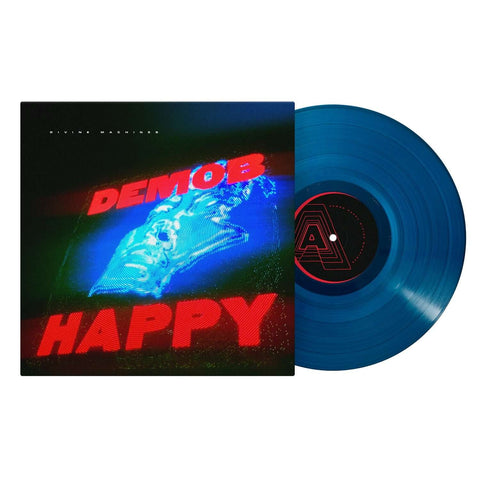 RELEASE
Demob Happy - Divine Machines (Blue)
LABEL:
Virgin Music
PRE-ORDER ITEM
Expected in stock between 26th May - 9th June
PLEASE ORDER PRE-ORDER ITEMS SEPARATELY FROM IN STOCK ITEMS IF YOU WOULD LIKE TO AVOID DELAYS TO YOUR ORDER/S
From 'OK Computer' to 'Screamadelica', history has shown that a band's third album is when shit starts to get real. When, after an introductory debut and a second that tests new waters, the particular alchemy of a group stamps its personality in ways that no other configuration of individuals can do; when the outside voices have been tempered and all that's left is a perfect cocktail of confidence, skill and momentum. It's a theory that's been proven time and time again, and one that Newcastle trio Demob Happy are underlining with 'Divine Machines': a third album that harnesses their delicate tightrope of heaviness and melody, sweetness and riffs, and rides it up to the stratosphere.
Add to cart