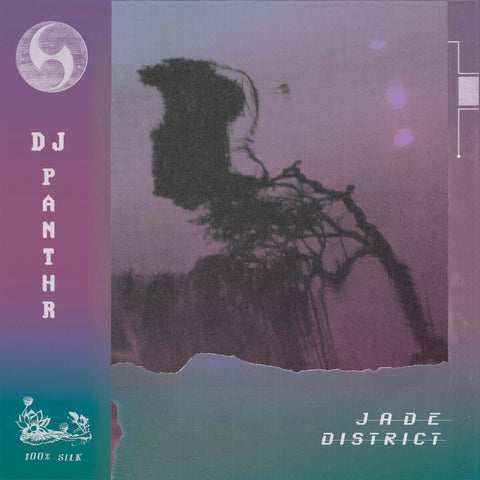 RELEASE
DJ Panthr - Jade District
LABEL:
100% Silk
The inaugural vinyl debut by Hunter Thompson aka Akasha System's shadow self, DJ Panthr, is an 8-track technoid night ride inspired by the fern-shrouded neon streets of South Tabor, Portland, where the album was conceived and created: enter the Jade District.
Simmering and serpentine, the songs slipstream from lithe to liquid to narcotic, traced in acid, dub, and deep house fog. It's dance music as both reverie and nocturne, overcast and underground, the perpetual motion of mossy neighborhoods passing in the dark, streetlights smeared by rain. Thompson speaks of the "desolate peace" of sleepless dawn walks through Southeast Portland, tall trees silhouetted against glowing strip malls.
The synthetic and natural worlds fused in greenery and concrete. Jade District feels both immediate and introspective, club tracks for midnight minds, born of distance, dreams, and things unsaid.
Add to cart