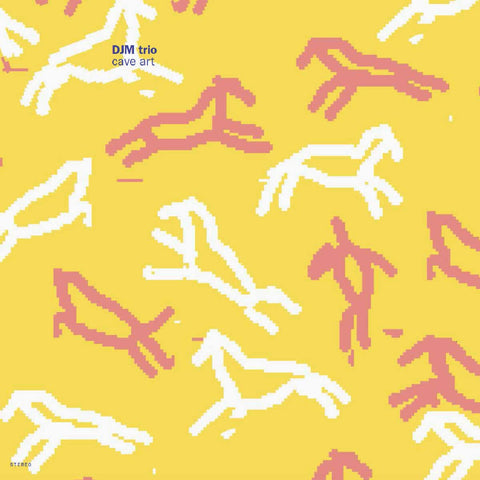 RELEASE
DJM Trio - Cave Art
LABEL:
Paxico
PRE-ORDER ITEM
Expected in stock between 5th - 19th May
PLEASE ORDER PRE-ORDER ITEMS SEPARATELY FROM IN STOCK ITEMS IF YOU WOULD LIKE TO AVOID DELAYS TO YOUR ORDER/S
There's writing on the wall that speaks of time immemorial, where symbols exist on the edge of language and abstraction. It's upon this precipice that Dominic James Marshall makes his mark, at the helm and on the keys of Cave Art - a slate of scintillating digital sounds, spontaneously arranged, etched in wax. The project is a thoughtful and inventive response to a long tradition of musical sampling. Familiarity is a vessel through which Marshall channels a fierce artistry and selection is at the heart of what moves it. The trio build upon what makes beat music burrow into us so deeply, maxing out their offerings of giant synths, splintering chords and impactful beats to soul-shifting degrees. Marshall plunges into the uncanny valley and frolics in it, inventing a fresh path for the genre with irreverent wit and divine grace.
Add to cart