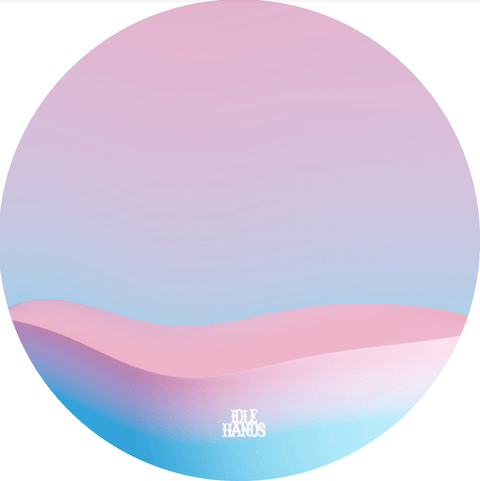 RELEASE
Dream Cycle - Deep Dream Generator
LABEL:
Idle Hands
"I don't know what's going on, I'm soIdle Hands opens up 2021 with a new record from Dream Cycle. While being a new name on the label they continue on from a stellar run of records for Social Sneaker Club. Here they continue their exploration of the hardcore continuum via dubby garage, mellow house and electro.
Record opener 'Jump Blue' starts with dreamy pads creating blue moods; opening up into choral pads and a bouncy bassline reminiscent of early records on the label by Facta and Shanti Celeste. Next comes 'All The Things' which heads straight to the dancefloor with a swinging 2-step beat, chopped vocals and dubby chords.
On the flip 'Sonntags' is an electro track based on subtle keys and suspended chords. Perfect for the end of the night for those willing to experience the journey to the very end. Closing the record we have Deep Dream G rolling at a very casual 92bpm; low tempo vibes with style and grace.
Vinyl, 12", EP

Add to cart