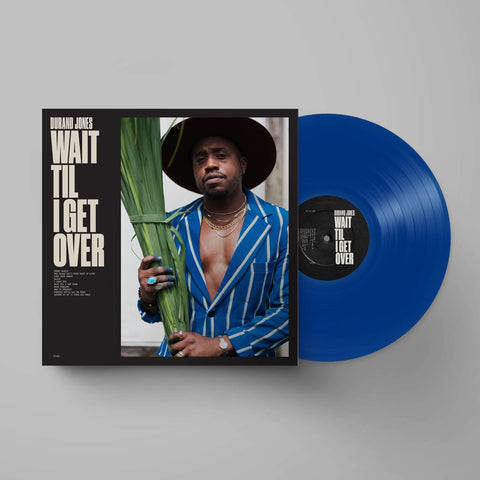 RELEASE
Durand Jones - Wait Til I Get Over (Blue)
LABEL:
Dead Oceans
PRE-ORDER ITEM
Expected in stock between 5th - 19th May
PLEASE ORDER PRE-ORDER ITEMS SEPARATELY FROM IN STOCK ITEMS IF YOU WOULD LIKE TO AVOID DELAYS TO YOUR ORDER/S
Durand Jones's Wait 'Til I Get Over is a memoir and a love letter. It is the story of Jones's life, his growth and revelations, the wisdom of his hometown and the wisdom he could only gain once he left. In it, he writes through Hillaryville's contradictions: the pristine beauty and the ragged roads; his teenage desire to leave and his adult desire to honor his tangled roots; the plantation history and the ups and downs of the Black community that made homes of this reparation town. "Hometowns have a way of keeping a part of you," says Jones, "and if I'm making something young-me would be proud of, Hillaryville is a big part of that." Jones finds something transformative in his memories there and the life he has led since, ultimately claiming and embracing his whole self.
Add to cart